THE END OF A FABULOUS RACING CAREER FOR THE MASERATI MC12


The Maserati MC12 will not be taking part in the FIA GT1 series this year. It now appears that the highly successful racing career of the Vitaphone Racing Team's Maserati MC12s is over.

A change in the rules states that individual marques are obliged to field a minimum of four cars. Last year the two MC12s of the Vitaphone Racing Team were supported by the two cars of Triple H Team Hegersport. Triple H Team Hegersport will not be competing this year, and attempts to find a second team have failed, due largely to the high cost of running a team with the Maserati MC12.

It is most unfortunate that an unnecessary rule change means that the reigning FIA GT1 champion Vitaphone Racing Team will be unable to defend their world title.

"It is over," said Vitaphone team boss Michael Bartels. "There is no second team, so we have had to stop our plans because we are not going to run four cars ourselves."

And so ended the highly successful racing career for the Maserati MC12. A career that included many notable victories !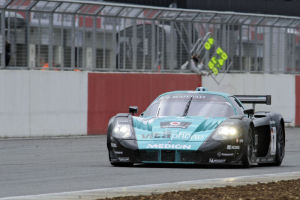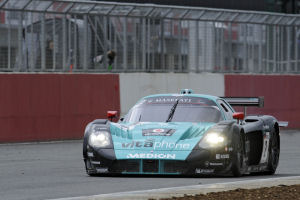 Photos courtesy of Maserati



From Philippe in Belgium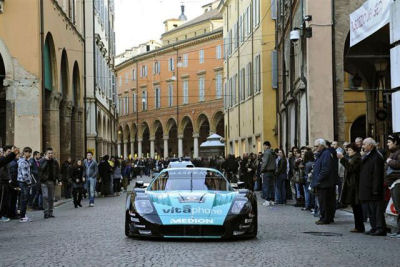 A Vitaphone Racing Team Maserati MC12 parading through the streets of Modena
Photo courtesy of Philippe Murari